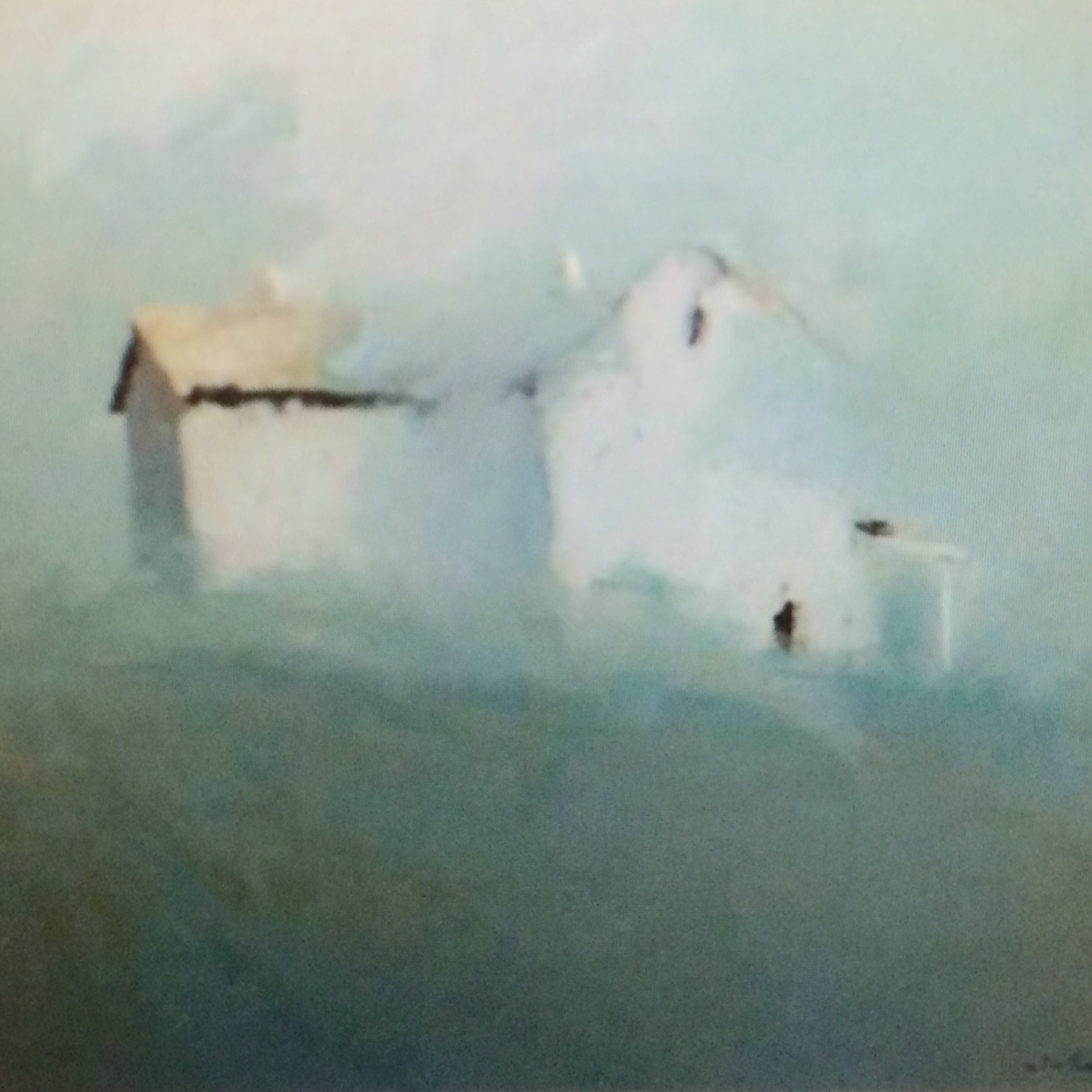 Victor Mirabelli's impressionistic landscape oil paintings reflect the undaunted beauty of the countryside and structures that surround him. His approach is undisciplined, free spirited—an abandonment from the traditional—resulting in something "fresh and imaginative."
Mirabelli attributes his style to his early schooling and execution of his abstract oil paintings. Each work is the result of "chance taking." His fresh approach combined with a technique of layering many pigments and unique brush and scrubbing techniques, create a painterly quality that is his signature mark.
Mirabelli's works reflect an impression, a mood—where detail is characterized by his use of contrasting light against dark. Using a muted palette to represent the purity and simplicity of the land, his artistic endeavors have often been described as "haunting and soul baring…a very personal, solitary interpretation of the surrounding landscape."
Born in Wenatchee, Washington, along the Columbia River, which runs through the Basalt canyons bordering the Colville Indian reservation, Mirabelli was drawn to the dry, arid summer air blanketing the sagebrush hills where weather beaten farmhouses stood abandoned along dusty dirt roads. These stark impressions, hauntingly beautiful, were the inspiration behind Mirabelli's personal journey into the world of impressionistic painting.
He pursued his formal art education at the Burnley School of Professional Art in Seattle and later moved to New York City in the late 70s. He has worked in many mediums—oils, pastels, and watercolors on a multitude of surfaces: canvas, paper, and wood.
Mirabelli has exhibited extensively in both solo and group juried shows. Private collectors throughout the US have acquired his work. He has served as a guest lecturer and juror for many art organizations and competitions.
Victor Mirabelli is a member of the Salmagundi Club, New York, NY; the Edward Hopper House, Nyack, NY; and the Garrison Art Center, Garrison, NY.
He has been a past associate member of the Northeast Watercolor Society, a member of the Catskill Art Society and the Kent Art Association, and a sustaining associate member of the American Watercolor Society.
Read More