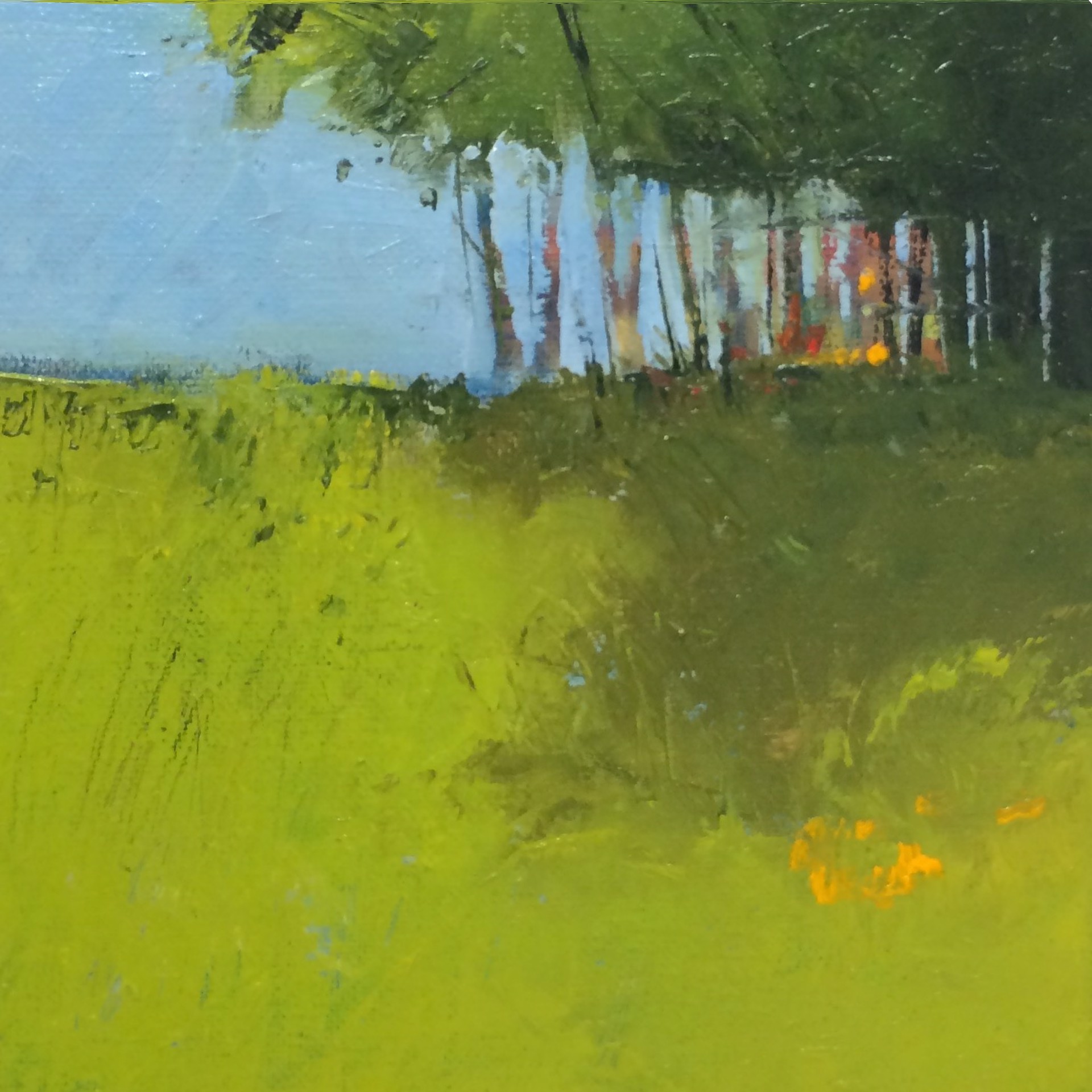 Mary Hubley is an award-winning contemporary artist. Her landscapes are dramatic yet soft, with rich colors and soft edges. She has created art since she could first hold a crayon. As a child, Hubley lived between Philadelphia and Ocean City, New Jersey, where her grandmother owned a hotel (The Evelyn) at the beach.

Hubley spent her summer mornings at the hotel's back kitchen table drinking coffee and drawing, while in the afternoon, she would play in the sand at the water's edge.


As a teenager, Hubley and her mother (watercolorist Idella Hallowell) would go on plein air adventures to paint the region, from Lancaster County, PA to the Pine Barrens of New Jersey. Plein air painting captured the immediacy of the moment. She learned to use the white of the paper, laying down background washes, avoiding muddiness, restrained brushstrokes, and painting quickly. Hubley won several first-place awards during high school and college, and was the only student who would regularly sell out her work during school print sales.
As a professional artist, Hubley worked as an illustrator for several Philadelphia ad agencies and corporations including 10 years with RCA Corporation. During this time, she created illustrations for corporate ads, video productions, and magazines. For a while, she painted part time while she pursued corporate life as a book editor for McGraw-Hill Books, a director for a Fortune 500 consulting company, and a web designer for her own web company. Also during that time, she illustrated over 20 books and trade magazines. She returned to oil painting full time and currently shows her work in several prominent Southern U.S. galleries. She gives regular painting classes and workshops, and has been included in many private collections worldwide.
Influences: Art Journeys - Hubley has traveled extensively throughout the U.S., Europe, and Asia. She has sipped wine at the top of the Peak in Hong Kong and espresso in outdoor Italian cafes. She has rafted the Canadian Rockies, kayaked through the Everglades, and recently got lost hiking in the Desert South West. Adventure travel has brought her an overwhelming desire to go further, explore more, and narrate life more fully through her paintbrush.
Influences: Impressionists - Hubley is influenced by theI French impressionists. "The impressionists changed everything," says Mary. "They understood more than simple line and light - they capture the emotion, the mood, and the soul of the subject. They magically grab a subject's very being, and just by gazing at their work, I have learned much about the essence of painting."
Painting in St. Augustine - Mary Hubley lives and works in St. Augustine, Florida. "St. Augustine feels like an old Meditteranean seaside village. It has the same intensity of sunlight, warm summers, and mild winters. It's beach casual - a place to practice yoga, beachcomb, and enjoy the cafe lifestyle." Hubley paints the St Augustine beach, soft landscapes, and the destinations of life -- the places she loves and has experienced first hand
Read More