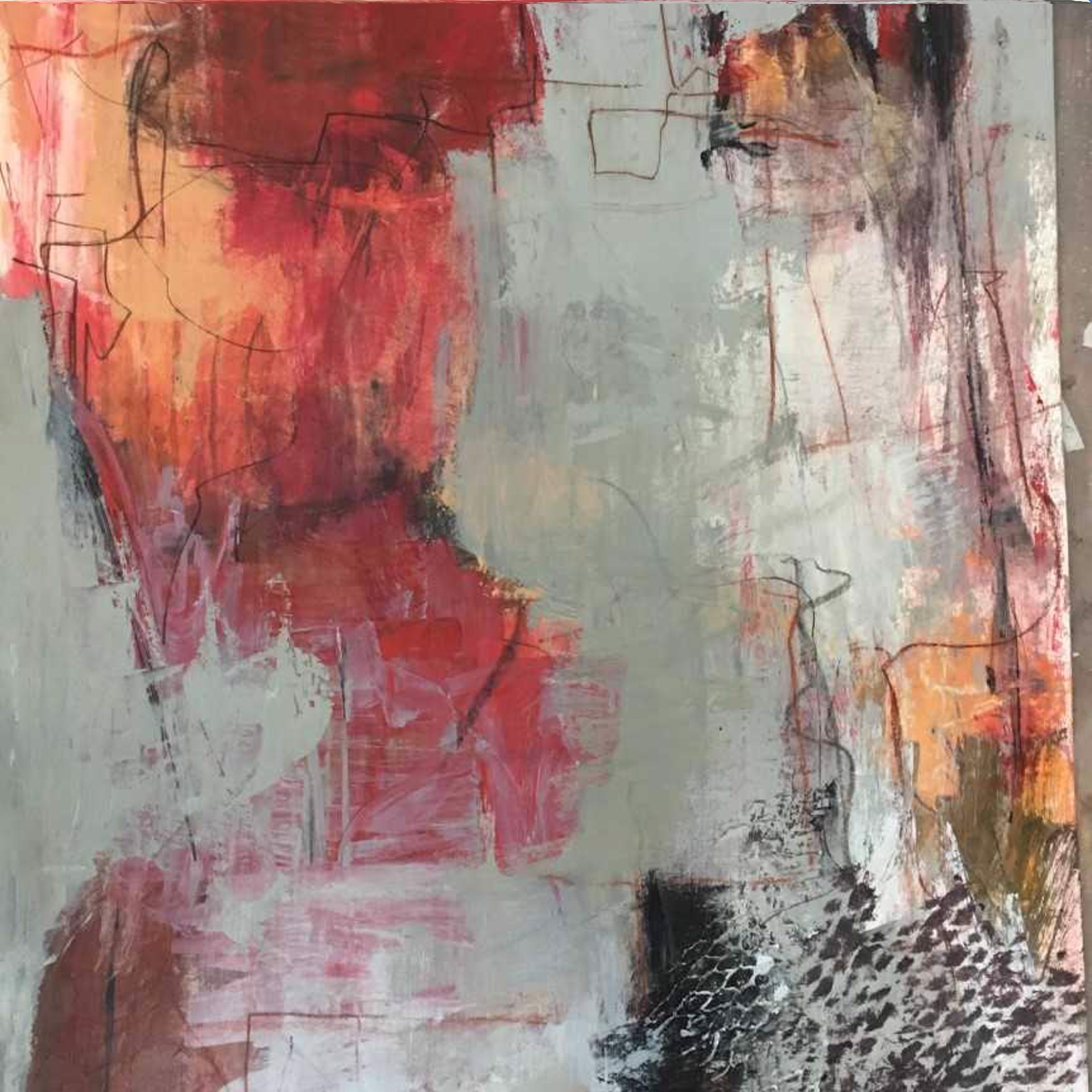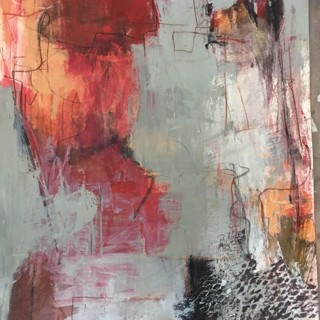 "If I create from the heart, nearly everything works; if from the head, almost nothing."
—Marc Chagall
Every piece of paper and canvas is a new territory to be explored by Mary Beth Cornelius. Drawings, music, and mood form the gestures that invade the space.
Vigorous mark making releases creative explorative line and form. Chaos and order emerge and resolve. Cornelius creates from an internal recklessness that abandons formal structure or accepted aesthetics. The result is art rich in content and expression finding beauty in the rawness and exposure.
A Macon, Georgia native, Cornelius graduated with a degree in electrial engineering and worked in the oil and power industry. She began with stained glass classes as a hobby. Once she settled in Alpharetta, Cornelius continued art classes which lead her to acrylic painting. Her thought is Painting with the acrylic medium lets me be less contemplative and much more gestural". Once she has the idea for her colors, Cornelius uses expressive brushstrokes, knives and other tools to enhance the piece's texture.
Read More