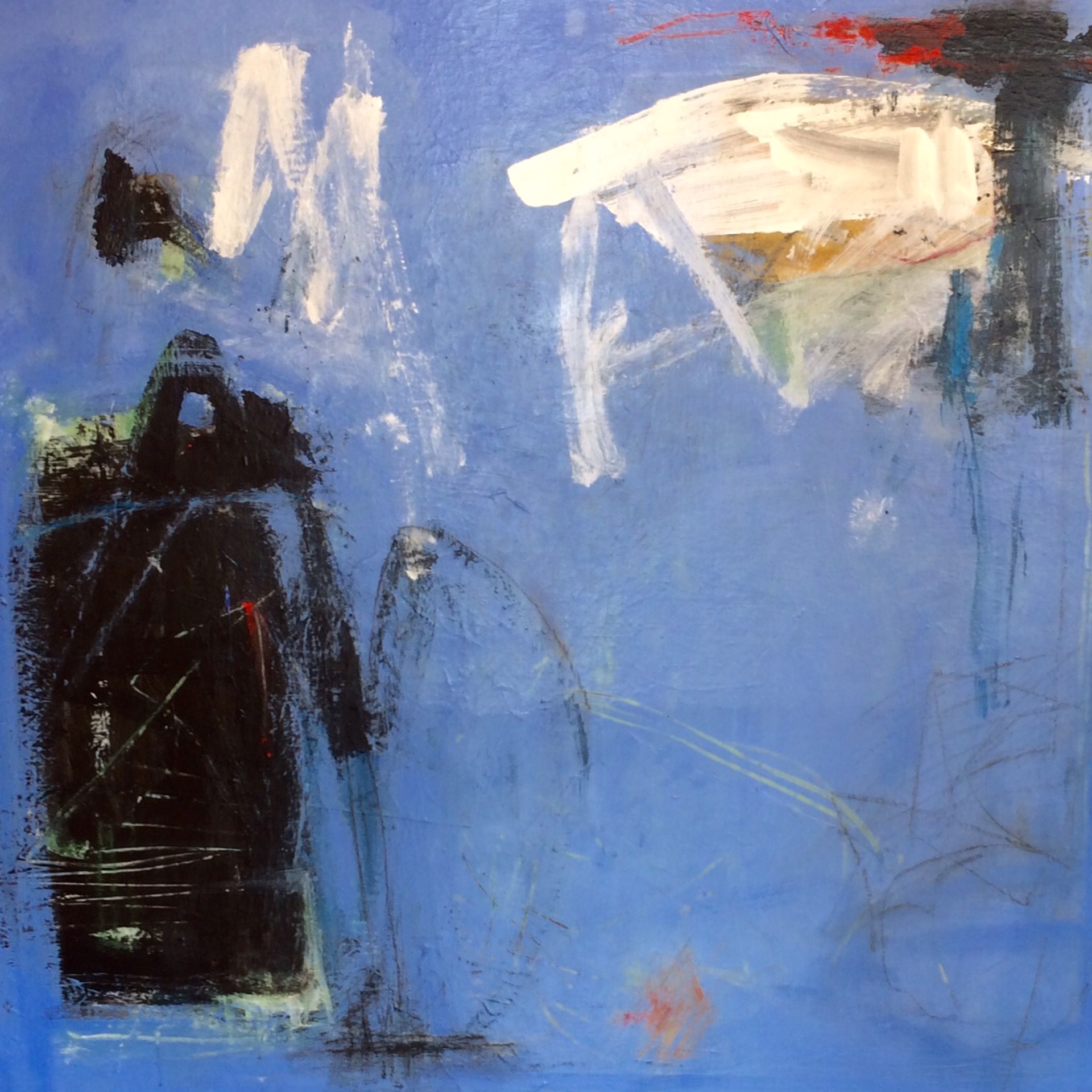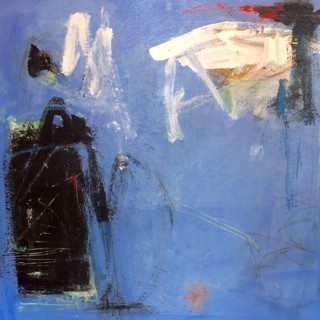 Lee Casey has produced art all of her life. She has a strong academic background in drawing and painting. Over the years Lee has developed from realistic painting to abstract painting. She enjoys all subject matter but she especially loves to paint the landscape on location. She starts with a simple three value thumbnail sketch. Moving on to something larger, Lee works on paper using collage and acrylic paint. Her large abstracts on canvas are directly related to the smaller paintings done outside. Sometimes this process of enlarging is easy and sometimes not. Lee's goal is to produce art that is spontaneous, energetic and authentic.
Lee and her husband relocated from Maryland to the mountains of western North Carolina in 2012. She paints with a plein air group every Tuesday. She is also a docent at the Asheville Art Museum. Lee hasn't met a museum she doesn't like. There is always something new to learn and to teach the school age groups that visit the art museum.
Lee graduated from Pennsylvania State University and later received an MFA from American University. She has exhibited widely around the Washington DC area including The Smithsonian National Air and Space Museum, The Katzen Museum at American University, Capitol College in Laurel, MD, Strathmore Hall Arts Center in Bethesda, MD and numerous galleries from New York to Atlanta. Currently, artwork can be seen at Lagerquist Gallery in Atlanta, Adam Cave Fine Art in Raleigh and Watergate Gallery in Washington, DC.
Read More