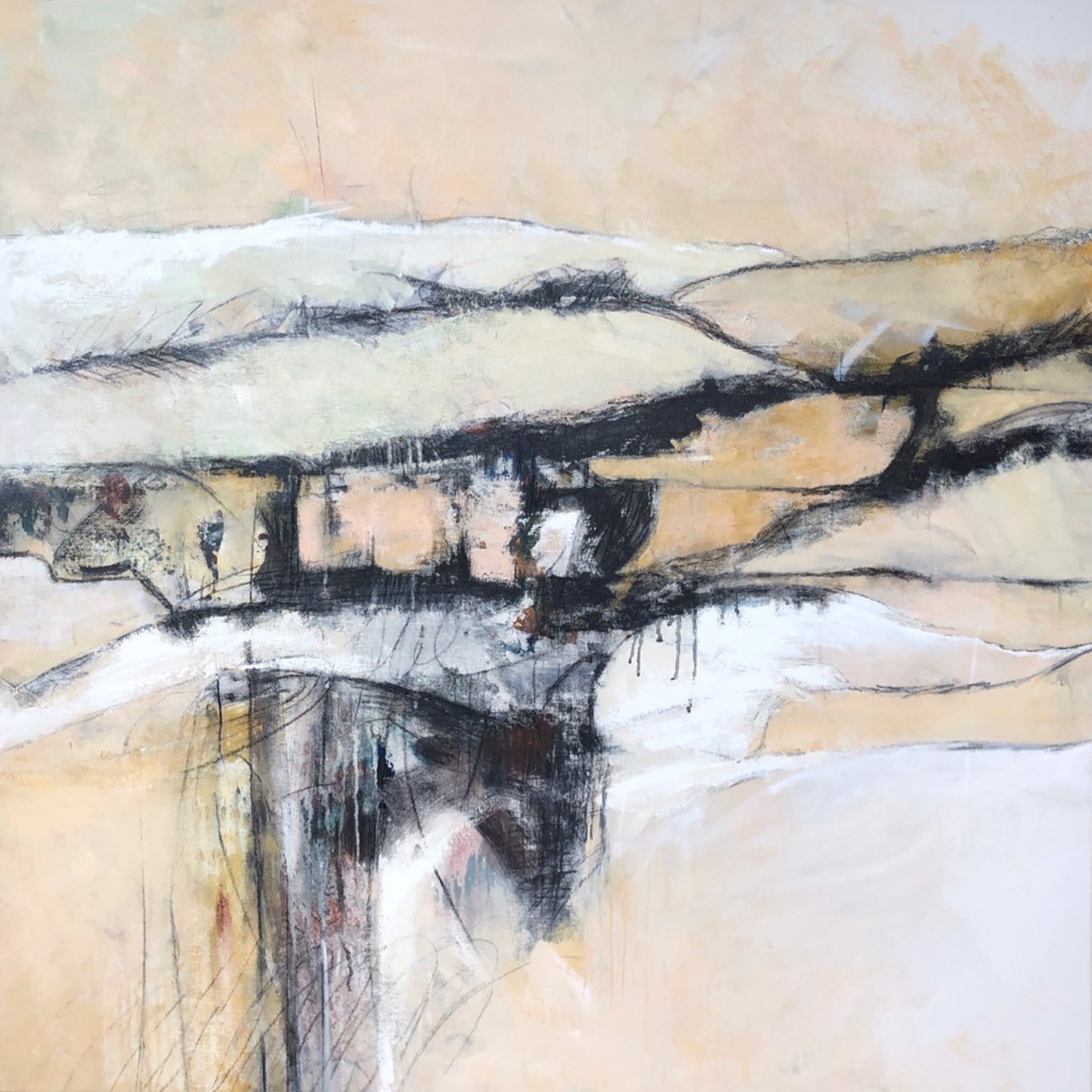 As native of Atlanta, Debbie has spent a lifetime creating art inspired by the region rich in beauty, culture and diversity. During her earlier career as an educator, she worked as a teacher, evaluator and curriculum development coordinator with the gifted and talented program. Creativity and commitment provided a natural segue into developing her current painting practice and unique "Non Objective Visual Language."
Ezell's work evokes the natural and organic through use of acrylics, oils and various tools for mark making to synthesize shape, line and nuanced passages of color. She is influenced by a wide-range of artists from masters such as Cezanne, Monet and Sargent to contemporary painters Joan Mitchell, Agnes Martin, Willem de Kooning, Franz Kline. Debbie lives and works in Atlanta, Georgia.
Artist Statement
The process of creating art is a meditative experience. A visual order is established through division of space, gestural marks and blind contour drawing. Shapes begin to emerge, dissolve and change. Negative spaces begin a new life. Each mark and brush stroke becomes a voice in the painting dialogue. Each work maintaining authentic energy resolved when the shapes, lines and passages of color are in harmony with each other.
The painting process is fascinating to me, allowing the real and the ideal to blend with my experiences giving each painting it's own unique voice.
Read More