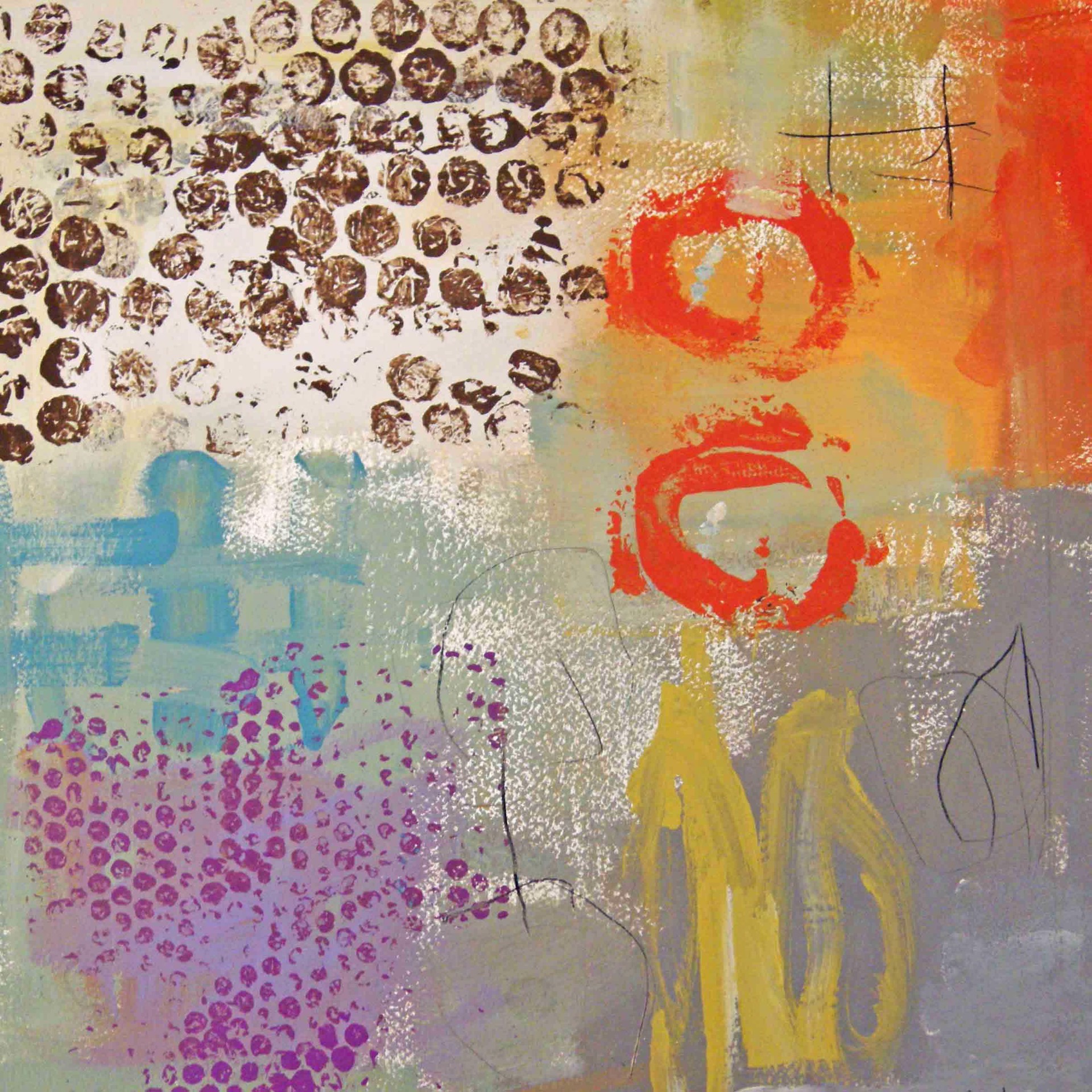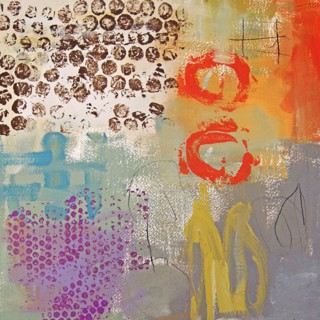 Artist Profile
Baker's story is interwoven with early memories of a small hometown community with an academic influence. Located in the southeastern foothills of the Appalachian Mountains is that town of Athens, Ohio and the school Ohio University. His identity since elementary school is one of a creator collecting colors, sounds and shapes along the way. His concept of painting has been focused in the abstract as early as he can remember. He found the concept and format most comfortable.
With a bachelor's degree in fine arts and business administration Baker entered the workforce. His first career was in wholesale apparel sales and segued into the food service management. Throughout these years away from creating art daily he continued to draw and paint on weekends. After leaving the food business Baker established an artistic wall mural business directed to the interior decorative trade. Now self-employed Baker's trade connections helped him to start exhibiting and producing a fine art following for his work. His work not only was sold on canvas and paper, but he had developed a new direction of creating on wood panels. Baker's paintings increased in size to 10'-12' length by 6' in height as commissions to create mural sized panel pieces were awarded.
Internationally Baker's work is collected both residential and commercial plus featured in many publications. Atlanta is where he calls home. Baker continues to explore new avenues and experiments with cutting edge techniques with his work.
Artist Statement
Baker's work is a blending of intuitive and experimental lyrical marked references. He sees his paintings taking on a distinct personality of their own with the interactions of line with color. His paintings have a unique transcending spirit that holds your interest and takes you by surprise.
Uncharted techniques often are a big part of his process. Through the painting discipline he examines the ever evolving themes that are addressed. An expressionistic balancing act is the goal with each newly created work and the final outcome that he attempts to reach is harmony.
His recent paintings have a strong organic reference. These new works from the series entitled Changing Seasons; Baker examines seasonal organic shapes in various lighting. His charcoal pencil markings intertwined with multiply levels of color leave you hanging on and wanting more.
Education
Ohio University, 1974 BGS
Read More